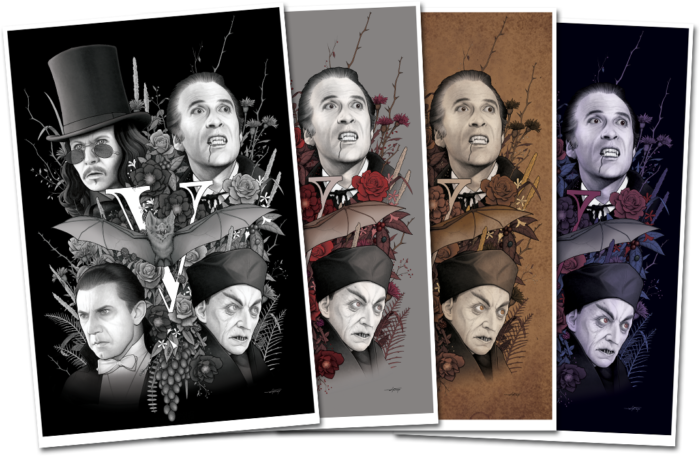 This horror art print features 4 classic vampires; Gary Oldman, Christopher Lee, Bela Lugosi as DRACULA and Max Schreck as NOSFERATU!
Designed as an homage to a few classic vampire favorites! It's a must have for fans of universal monsters, Hammer horror and classic horror! Perfect for your horror collection or those with a gothic decor!
Four fangtastic color variants to choose from! Printed as an open edition, 16″x24″ Giclée on archival matte paper. You can order HERE.