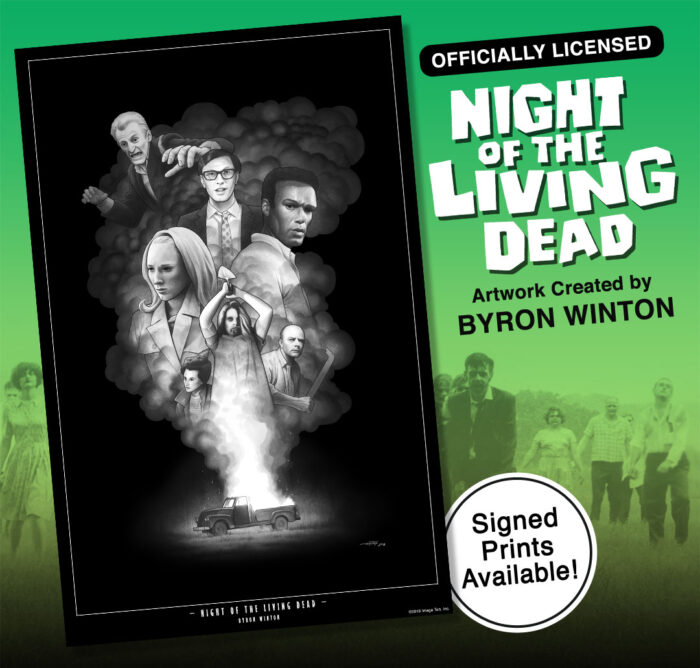 Purchase through Etsy or Storenvy
OFFICIALLY LICENSED high quality digital print of the popular black & white painting. Inspired by the classic 1968 horror film, 'NIGHT OF THE LIVING DEAD' by GEORGE A. ROMERO. Highlighting an explosive scene that signifies the loss of hope for the struggling survivors.
This image is officially licensed through IMAGE TEN INC; license holder of the 'Night of the Living Dead' film.
Initially created for The Living Dead Weekend: NotLD 50th Anniversary. Living Dead Weekend is an annual festival held in Evans City Pennsylvania, the actual filming location of the movie.
Two sizes available; 8×12 ($10) and 11×17 ($20). 11×17 ships rolled. All prints include the artist's signature.