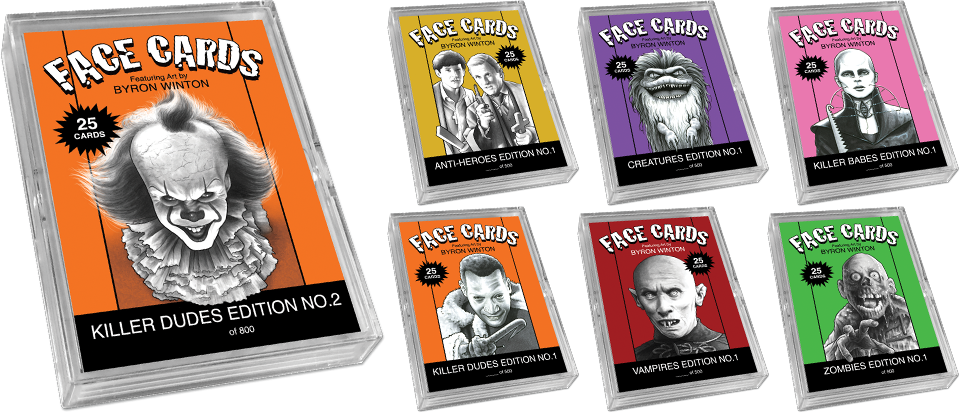 Regular editions of all FACE CARDS collector card sets are AVAILABLE. Currently, there are 7 themed sets; ANTI-HEROES, CREATURES, KILLER BABES, KILLER DUDES 1, KILLER DUDES 2, VAMPIRES, and ZOMBIES. Each set has 25 cards, is signed and numbered, has art on the front with info on the back of each card, and limited to 500 sets each.

These unique boutique items are sure to make great collectible gifts for any horror fan.
Each set is $10 or all 7 sets for $57!

Check out these great unboxing and reviews by Johnny Tellez: The Hyper Geek